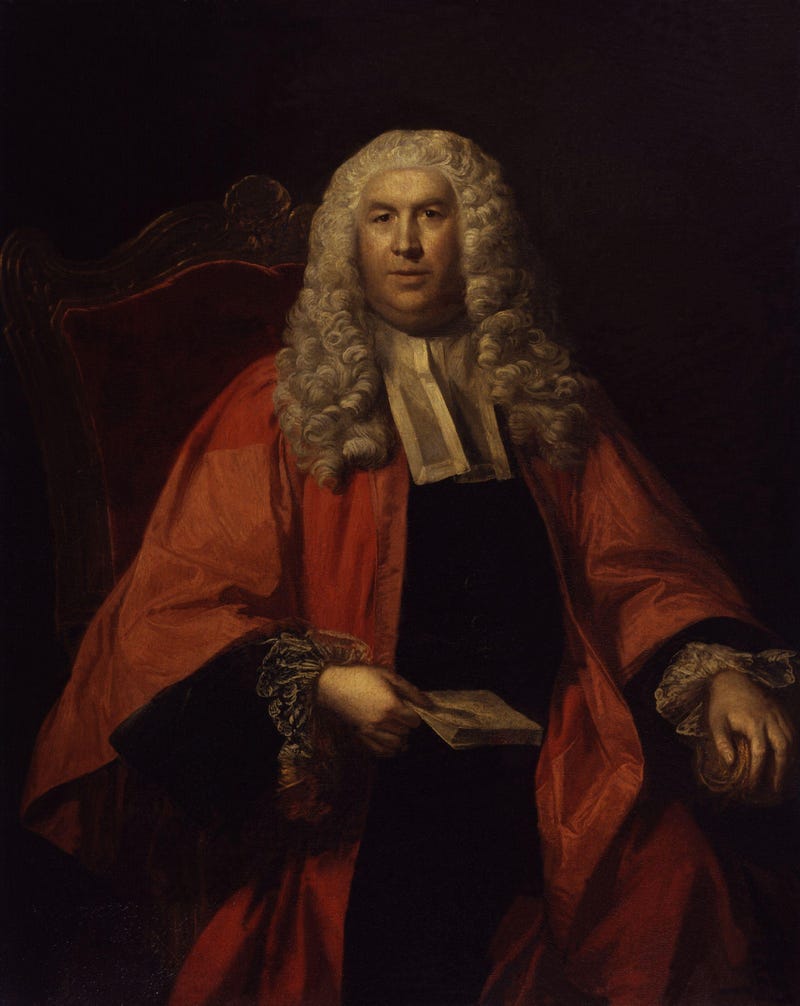 It is a new day, and time to officially bling up the title format for Loki's Law Blog. In honor of today's content, I will be putting Loki's Law Blog in a parenthetical. This is, of course, the 30th installment. No one told me that there would be maths. And today we shall learn how to read a judicial opinion or other legal filing, specifically, all of the information that is hidden within the "citations" that most right-thinking people skip over. Let us use the following example:
"We will use the shorthand term 'sexual device' in place of the phrase 'any device designed or marketed as useful primarily for the stimulation of the human genital organs.'" Williams v. Morgan, 478 F.3d 1316, 1318 n.2 (11th Cir. 2007).
Here, we have a quote from a case, denoted in the quotation marks. The case the quote itself is from is Williams v. Morgan. 478 F.3d 1316 refers to the volume and the first page of the reporter (the third Federal reporter). Reporters are collections of reported cases in books that no one reads because we have computers. After the comma, you see "1318, n.2". This refers to the specific place where the quotation about dildos is found- page 1318, footnote 2. Finally, within the parentheses, you may find the court that decided the case (here, the Eleventh Circuit Court of Appeals) and the year the case was decided (2007). That, in essence, is a citation. Ah, but so much more can be gleaned! Citations often come with a "signal." They are as follows:
[no signal] This is the Williams example- you're directly quoting a case, or you're directly citing an inarguable proposition from the case.
E.g. - you're going to list some other, not quite as helpful, cases.
Accord - Other stuff says the exact same thing.
See - the case clearly supports you, but you're not going to quote it.
See also - you've got so much authority goodness, you just want to pile on.
Clearly and obviously - you are pro se, and you want to signal to the court not to take you seriously.
Cf. - you have some stuff that is different, but similar, and helpful. This is the usual version of the next signal; cf. compare.
Compare - you want to offer some useful support, and you like long, long, long parentheticals that no one reads.
Contra - the case is wrong, and contradicts what you just said.
But see - the case is wrong, and is for a proposition that contradicts what you just said.
But cf. - the case is wrong, and says stuff that is different and damaging to what you just said.
Homie be crazy - There's this one case by Judge Reinhardt that disagree with your cited authority.
See generally - you want to provide some stuff that no one will actually read.
So, a case you read may look like this-
This statute targets commerce in sexual devices, an inherently public activity, whether it occurs on a street corner, in a shopping mall, or in a living room. As the majority in Williams IV so colorfully put it: "There is nothing `private' or `consensual' about the advertising and sale of a dildo." 378 F.3d at 1237 n. 8; see also id. at 1241. The challenged statute does not target possession, use, or even the gratuitous distribution of sexual devices. In fact, plaintiffs here continue to possess and use such devices. States have traditionally had the authority to regulate commercial activity they deem harmful to the public. See, e.g., Ohralik v. Ohio State Bar Ass'n, 436 U.S. 447, 456, 98 S.Ct. 1912, 1919, 56 L.Ed.2d 444 (1978) ("[T]he State does not lose its power to regulate commercial activity deemed harmful to the public whenever speech is a component of that activity.").
Williams v. Morgan, 478 F.3d 1316, 1322 (11th Cir. 2007).
So how to you unpack that? The first citation is to a case (Williams IV, aka the fourth dildo case ...), and there are two citations; one to the quoted text on page 1237, footnote 8, and then "generally supporting information" on page 1241. The second citation is to a Supreme Court case, and the Supreme Court is so important that they get not one, not two, but THREE different reporters. Same case, reported three times. Also? How do you know it's a Supreme Court case? Well, other than the reporters (which no one, again, reads), when you just see the date of the opinion, without a court, it means that it's a Supreme Court opinion.
So now that you know the basics, the question becomes ... what are the Courts really doing in their opinions? Well, a lot of things. What should you watch out for?
1. Nutshelling. Sometimes, a judge likes to hide a bit of language, called "dicta" (Latin for "I'm being a dick, and just upping my word count ... I get paid by the word, right?") that they will use in a later case. Sure, it has nothing to do with this case ... but it's in a case now, and that means a few years from now, they can cite it to say, "Hey, lookie at this law I have found!"
2. Bad citations. Look, the law is built on citations. No judge wants to say that they are creating new law and just making it up as they go along. As tempting as it might be, the judge (or judicial panel) isn't going to come out and say, "This is way it is, because I'm the judge and you're not." So it pays to actually see if the material cited actually stands for the proposition it is being cited for. Trust, but verify.
3. The difference in signals. No judge wants to say that he's wrong. But when a judge starts to use the less-common citations (but see, cf., contra) that means that the judge knows that there is law that disagrees with what he is trying to do.
So, that's a brief primer. Well ... kind of brief. I'm getting paid by the word, right?