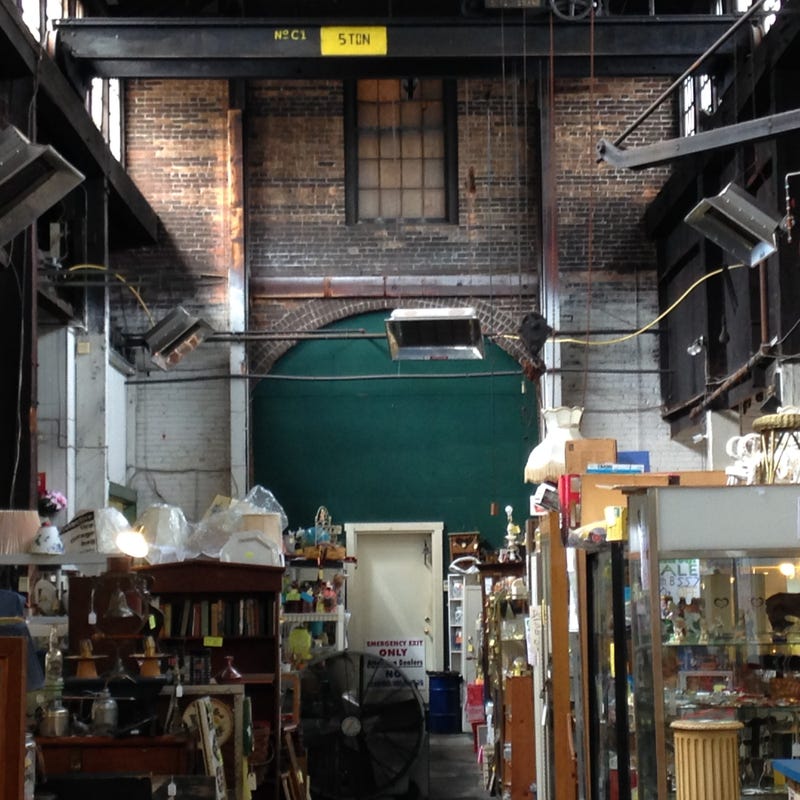 It's your weekly Photo Gallery! Come on in, take a look at what people have been up to over the past week and share some of your own photos.

They don't need to be taken with a fancy camera or works of art. Share any SFW photos you've taken with even the poorest of potatoes. Of course we love to see that arty stuff too.
Inclement weather and visiting people kept me from getting out for any exploring. But I did get to go to an indoor flea market!
These shots are from my new to me phone.
I love flea markets.
*shakes head disapprovingly and exhales*
$25 for a filthy glass jar. Bargain.
This was an interestingly lonely setup.
The only thing I ended up buying was the From Russia With Love soundtrack on lacer disc25 vinyl.
Seahorse cloud!
Roxy came for a visit!
Robins made a nest on my downspout. They've done this the past few years, but I hadn't seen any back this year. Then suddenly bebehs.
Mean glare you got going on there bird.
"The hell do you think you are looking at,scrub? Don't make me come down there."
Peach Progress: Gloomy morning waiting for the rain.