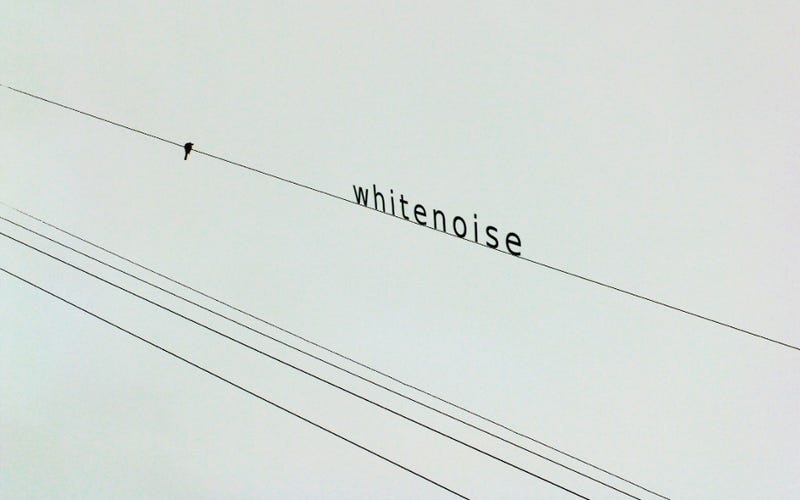 Well, hey there, Whitenoisers. Here we are again, just perched at the edge of a Thursday and looking toward the weekend again.
It's almost the end of March, my dears, and there is a bunny hip-hopping along soon to remind of of the renewal of the rites of spaghetti with chicken or some kind of thing that makes us buy eggs made of chocolate and/or simulacra thereof. And also make real eggs that look like flowerbeds so we can hide them therein. Holidays are weird. Aaaaaanywho, it's one of the few holidays that hasn't been moved to a Monday because the moon basically will not cooperate. (Ironic, no?) Which means I get next Friday off, because I am in of those places where Good Friday is a thing. So in summary today is Thursday for me but next week, today will be Friday.
If you have no idea what I just said, don't worry. Neither do I. Say hello, already, and stop me rambling.