GOOD MORNING HAPPY FRIDAY, ALL YOU WACKY TWISTED FOLKS!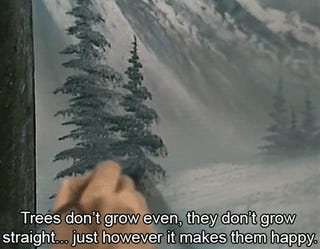 ---
It's T.gif today, so take advantage of the opportunity to vent as many graphic (but - er, not too graphic) ya-ya's as you like. I know I'll be doing my best to be a happy little tree and branch out into whatever weirdness I come across. The gauntlet has been thrown, peeps. Bring the weird, bring the fun, bring the lamentations and tearing of hair. Just bring you, Whitenoisers.
It's Friday, FFS. All hail the Official Day of What The Hell.