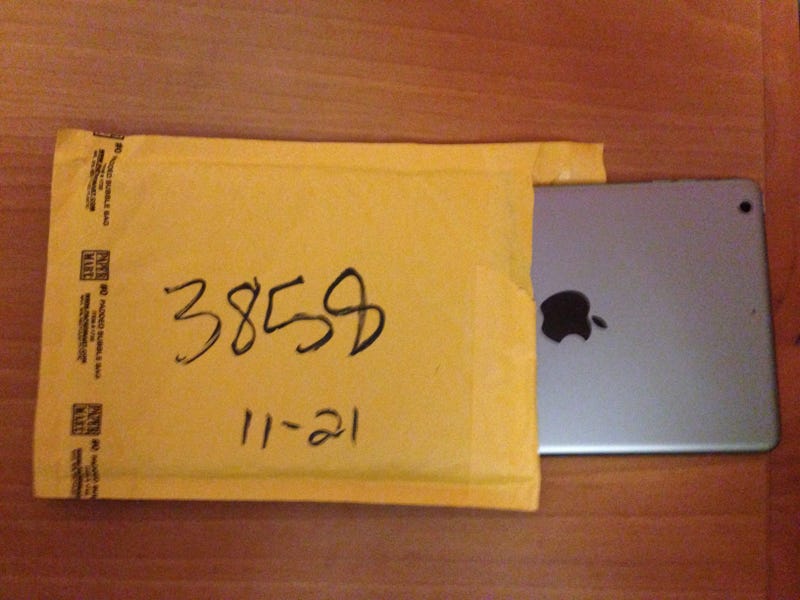 I've been testing this new iPad Mini sleeve for a couple days now, and wow, it is simply great. I'm surprised that USPS is getting into the iPad accessories market, and even more surprised by how great their iPad Mini sleeve is.
Pros:
Light weight
Recyclable
Provides great protection with its proprietary bubbles system
iPad Mini fits snuggly, but there enough extra room for a smart cover
Beautiful design. Just look at it... so post-modern
Very low price! I actually got mine for free!
Cons:
This post originally appeared on Whitenoise, Gizmodo's permanently open thread for readers just like you.