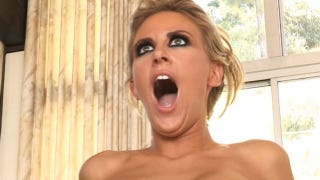 I figure, this picture is mandatory at this point.
But I once wrote a post on how and why you should (and should) film yourself having sex (sextape/webcaming). But I've never once thought of it from a professional P.O.V.
Well, a bunch of famous faces have given us a Porn 101 where they basically break down the sex industry for dummie! Completely awesome.