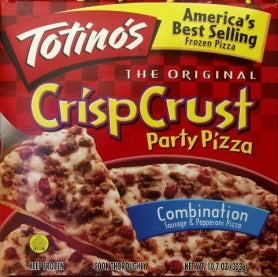 I was out tonight, and will be out tomorrow partying at a local softball tourney. The winner gets $50.
Screw that!
We want the beer trophy!
We won it last year, and we want to win it again. When I left tonight, I checked the score. We had 129, and the closest team had 33. Yes friends, we have an almost 100 bee lead on the closest team.
Considering there was a team formed this year with the specific purpose of beating us for the bee trophy, I have to say, they ain't gonna do it.
But, now that I'm home for the night, I need food. So, I am having a Totinos Party Pizza.
As far as frozen pizzas go, they are far from the best. But, they are cheap. 5 for $8. And, the are almost exactly like the pizzas we used to get for lunch in elementary school.
So, I like them when I've been drinking.
What food reminds you of your childhood?
In our area, we also have a vendor called Deli Express, and they have a burger called a Char Broil Deluxe, which is just a double cheese burger, but, it tastes just like the ones I used to get at school when I was a kid.
Tell me about the foods that remind you of childhood in the comments.
Or else!