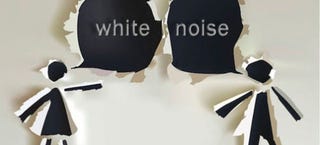 Well look at that, just as it happened seven, 14, and 21 days ago, it's Friday. The weekend's so close you can taste it. Just a few more hours left at your desk. Come, let's drag ass together.
And we earned our right to ease up today. It's been a big week, what with everything Google announced (and didn't announce) at I/O. If you're looking for some fun reading to wrap up your day, check out some funny old clips about cameraphone etiquette from way back in 2004, or let Leslie set you straight on etiquette here in 2014. Learn about all the motorcycle gear you'll need to protect you from nasty road rash, or try a puzzling but viciously effective method for peeling a whole bucket of potatoes.
Or, we can just chat. What's on your mind?