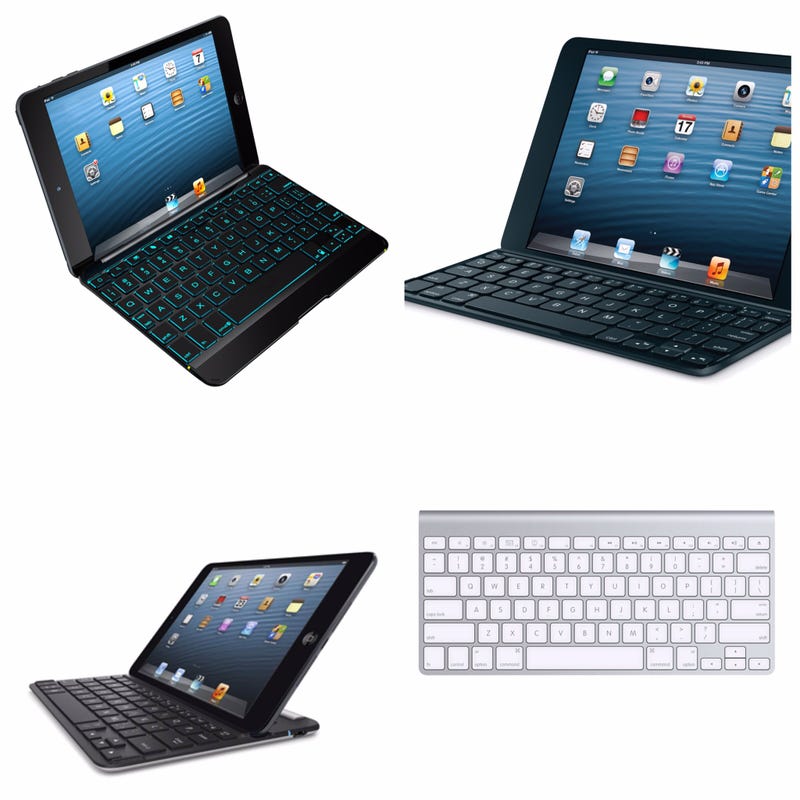 So I am looking to get a keyboard for the Retina Mini I just got, and I've pretty much narrowed it down to four. I'm planning on using it to take notes in class, and maybe type up random things from time to time. I want one that comes on and off of the iPad quickly, because I won't be using it all the time. And lastly I want it to be small, because I'll be carrying it around.
Heres the ones Im looking at, with prices and sizes.
ZAGGkeys- $99.99, 6.3mm thick, backlit keys (which I don't care about), thinnest one I've seen, but also one of the most expensive.
Logitech- $79.99, 7.3mm thick.
Belkin- 79.99, 7mm thick.
Apple- $69, huge compared to the others.
Anyone have experience with any of these? Should I get the larger but cheaper Apple keyboard since I'm used to that layout? How bad is the typing on those small keyboards? Any opinions or tips would be appreciated!