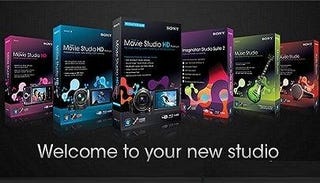 Hello dear friends! I recently purchased a new digital video camera from Sony, and packaged with was a promo code/serial key for a video editing software. However I'm an Adobe suite user and have no immediate need for it, but I didn't want it to go to waste. If anyone cares to have it, here's a download link:
http://www.sonycreativesoftware.com/download/vouch…
Edit: Once downloaded, this is the serial number: 1SN-JHND-56QY-46W1
For anyone concerned, this is 100% legitimate and legal.